The Brooklyn College Cancer Center (CommUnity Outreach, Research, and Education) BCCC-CURE is a center established in 2020 at Brooklyn College of the City University of New York. The mission of the center is to enhance the lives of patients affected by cancer with a special focus on Brooklyn residents. Through this center, Brooklyn College seeks to expand its fundamental (basic and applied) research on cancer and combine research forces with local (New York City) cancer treatment centers and hospitals, and Brooklyn communities, while delivering first-class educational opportunities to our undergraduate and graduate students.
Twenty two faculty members are already engaged in cancer or cancer-related research at Brooklyn College. Although many of the center's activities began in fall 2020, the center's official inauguration will be held in Spring-Summer 2022.
Check out our news section, seminars, events, and educational opportunities to see what we are up to.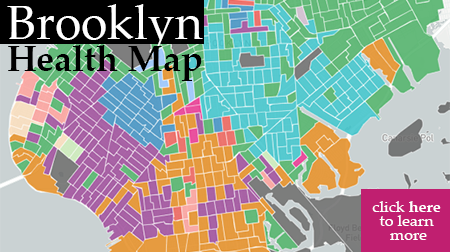 Visit the Brooklyn Health Map, our interactive Brooklyn health dashboard providing detailed information regarding community demographics, health behaviors, outcomes, and screening rates at the census tract, zip code, and neighborhood levels.
Subscribe to our MAILING LIST to get information on our events and educational opportunities.