The American Cancer Society is a nationwide, community-based, voluntary health organization dedicated to eliminating cancer as a major health problem. The mission is to save lives, celebrate lives, and lead the fight for a world without cancer. The American Cancer Society is the leading nonprofit funder of cancer research, investing over $395 Million in cancer research in 2021. We provide many free resources to survivors and their families, such as support groups, free rides to and from treatment, a free place to stay, and more at 1-800-227-2345, or by going to www.cancer.org.

Brooklyn College Immigrant Student Success Office
– The mission of the Immigrant Student Success Office (ISSO) is to recruit, enroll, and retain students, with an emphasis on new immigrants, such as students granted Deferred Action for Childhood Arrivals (DACA) who identify with the Development, Relief, and Education for Alien Minors Act (DREAMERS), and first-generation students by providing the necessary academic and non-academic support to ensure graduation from Brooklyn College in a timely manner.

Brooklyn College Caribbean Studies Program– More than two million people from the Caribbean live in the New York metropolitan area, and that makes Brooklyn College an ideal place to study their culture, history and contributions to the world. This interdisciplinary program in Caribbean studies draws on the departments of Africana Studies

, 

History

, 

Modern Language-Spanish

, 

Political Science

, and 

Sociology

 to offer a dual major to undergraduates. Students attend lectures from world dignitaries, participate in conferences, secure internships that cater to the local Caribbean community, and have ample opportunities for research and travel to this vibrant area of the globe. 

The Brooklyn Health Disparities Center (BHDC) is a partnership between SUNY Downstate Medical Center, the Arthur Ashe Institute for Urban Health, and the Office of the Brooklyn Borough President. This is a unique community, academic government partnership that promises to eliminate health disparities by bringing the assets of new and diverse partners to a strategic table focused on solutions. The overarching goal of the center is to eradicate health disparities plaguing minority communities in Brooklyn, New York. Link to website:http://www.bhdc.nyc/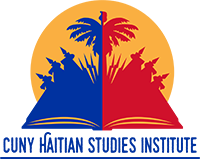 Brooklyn College Haitian Institute
 – The CUNY-HSI is an academic unit aimed to encourage and support studies on Haiti and Haitians living abroad. The institute's main commitment is to engage in analysis and research to better understand policies and projects girded toward Haiti and the Haitian community, and policies that link scholarship programs on Haiti to social actions impacting the lives of Haitian populations and other racial and ethnic communities.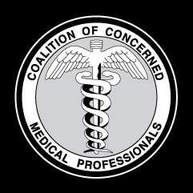 Coalition of Concerned Medical Professionals (CCMP) is an entirely volunteer private membership association of health professionals, educators, students, business leaders and others joined together to fight for comprehensive healthcare.

CCMP's programs stand as an example of how much could be accomplished if we had a health system that was not profit-driven, made services available to those most in need, and did not deny access to health care due to one's income, job standing, gender, ethnicity or age. CCMP is dedicated to the fight for health care as a right, not a costly privilege.

Flatlands Community Partnership is a collaborative effort between local groups and advocates committed to proactively developing a better quality of life for the residents of Flatlands, East Flatbush, Flatbush, Canarsie, Georgetown through stewardship of resources, creative partnerships and ensuring a dynamic framework for personal and communal growth.

The Leukemia & Lymphoma Society
® (LLS) is a global leader in the fight against cancer. The LLS mission: Cure leukemia, lymphoma, Hodgkin's disease and myeloma, and improve the quality of life of patients and their families. LLS funds lifesaving blood cancer research around the world, provides free information and support services, and is the voice for all blood cancer patients seeking access to quality, affordable, coordinated care.  Patients and their caregivers can find financial assistance, emotional support, personalized information, and much more by calling the LLS Information Resource Center at 800-955-4572 or visiting the website at
www.LLS.org
.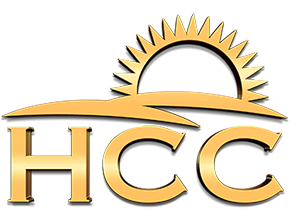 The Haitian Centers Council, Inc dba Haitian American Community Coalition (HCC) is a multi-service, nonprofit organization, which has provided comprehensive services to nearly one million low-income, underserved, and at-risk New Yorkers with a primary focus on Brooklyn's immigrants and communities of color. HCC's mission is to champion the well-being of its constituents through advocacy, empowerment, health education and supportive services. These services include but are not limited to HIV/AIDS education and prevention, mental health counseling, health screenings and testing, domestic violence prevention and education, immigration advocacy, and supportive housing. HCC is a community-based organization that has created an environment that is supportive for all people but more specifically Caribbean immigrants. HCC primarily serves communities of color, but our doors are open to everyone. Today, we provide mental health services, supportive housing, prevention education, healthcare coordination, and other social support services to nearly 4,000 clients of under-served racial and ethnic minorities communities each year across Brooklyn.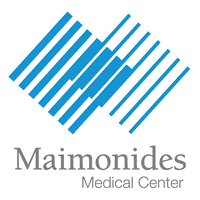 Maimonides Cancer Center (Part of Maimonides Medical Center) delivers world-class cancer care to patients from New York City. By integrating multidisciplinary care with leading-edge research and technologies, the center offers personalized cancer treatments and services that address the whole person, not just the disease.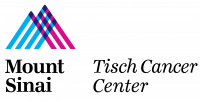 The Tisch Cancer Institute at Mount Sinai, a National Cancer Institute-Designated Cancer Center and an integral part of the Mount Sinai Tisch Cancer Center, conducts innovative, world-class cancer research, supports a robust infrastructure that promotes collaboration, serves a diverse community with outstanding clinical care and clinical research, and educates future leaders in oncology. The Tisch Cancer Institute's Community Outreach and Engagement Program works with community stakeholders to address cancer disparities and ease the burden of cancer for the patients, families, caregivers, and communities we serve within our catchment area, which includes the New York City metropolitan region

Mixteca Organization Inc. is a community-based organization located in Sunset Park. It was established in 2000 by a group of concerned community members to address critical needs in health, education, social and legal issues facing the burgeoning Mexican and Latin American immigrant community in Brooklyn.